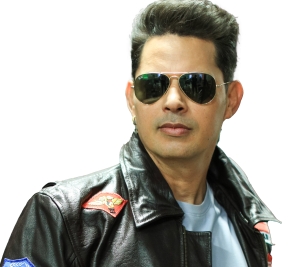 Singer, Songwriter and Producer
Nominated for the second year at the #LatinGrammy 2022 a Best Traditional Tropical Album
Leoni Torres is a Cuban singer, songwriter and producer. He has six albums as a soloist and collaborations with great music figures such as Rosario Flores, Pablo Milanés, Gilberto Santa Rosa, Beatriz Luengo, Gente de Zona, Descemer Bueno and Francisco (Pancho) Céspedes.
The artist debuted with the song "Me Quedo Contigo" on the Billboard "Tropical Songs" chart for four consecutive weeks, and managed to position himself on Spotify's "Tropical Rising" playlist with the hit "Deja la tristeza", which was released exclusively by Billboard magazine. It currently has more than 183 million views on YouTube.
The album "Alma Cubana" has the musical production of the artist himself, to which Kelvis Ochoa and Leonardo Gil Milián are added, and published by the Puntilla Music record label.
In 2021 Leoni Torres released the singles "Aunque Sea Un Ratico" together with Cimafunk and Brenda Navarrete and "Nunca Te Vayas". There are also "Como Si Nada", "Pista 6", "Veneno", his album "Canten" and recently "Cuando Bailas", available in all music stores.
Graphic design | Brochures | Photos & 3D Mockups | Videos & Music | Based in Richmond TW10...